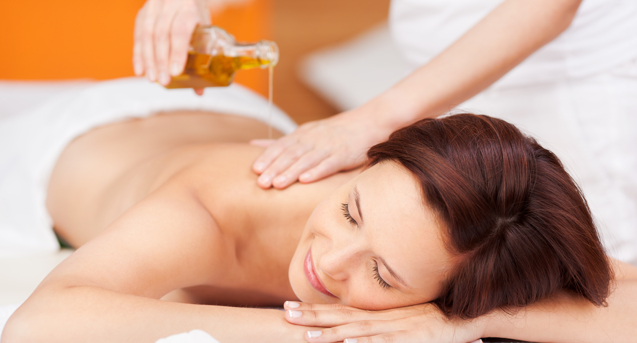 Relax your mind, body and soul with the benefits of a BBs massage
Wonderful – it's officially summer time ~ and thank goodness for the sunshine! Better late than never, we're sure you will agree! The team here at BBs Beauty & Brows hope everyone has had a fabulous month – we've all been very busy at both of our salons in Leicester and Peterborough with lots of lovely clients which always makes for smiles all round!
And if you didn't already know, we're delighted to let everyone know that we offer a range of fantastic massages including neck and shoulder, back and shoulder, neck, back and shoulder massages to full body massages and hot stone massages- a great way to relax in a calming atmosphere.
A professional massage will work wonders for your well being- not only will it relax you, a massage, especially a full body massage, will energise you, relieve tension and make you smile again! Whatever you are after, a full body massage will have you feeling as right as rain in no time at all!
Here's some interesting facts about the benefits of massage for your body:
Improving Mood
We all know that it is no secret that a good massage can relax you and make you feel good mentally. But did you know that it may even help treat anxiety and depression? According to medical research, a professional massage is able to lower your body's level of cortisol, a stress hormone, by as much as 53%! Massage also appears to increase the feel-good hormones serotonin and dopamine. So, if you want the feel good feeling this summer, why not pop into one of our salons, in Peterborough and Leicester, and book yourself in for a massage with one of our friendly, experienced beauty specialists?
Increasing Flexibility 
Whether you are a middle aged adult who has lost some motion in your joints or someone who likes to keep fit and wants to stay flexible, a full body massage is a great way to help you remain supple. Not only will a massage help you to maintain flexibility and range of motions by working the muscles, connective tissue, tendons and ligaments, it will also help to stimulate the production and retention of all of the natural lubricants between the connective tissue fibres.
Lowering Blood Pressure 
Many people in the UK suffer from high blood pressure, which can lead to higher chances of having a stroke or a heart attack. It's been proven that people who had at least three 10-minute back massages a week lowered their blood pressure more than people who spent the same amount of time just relaxing. What better reason to come and enjoy a massage with BBs Beauty & Brows than a lower blood pressure reading and a happy heart?
Breaking Back Pain 
Unfortunately, lots of us suffer with back pain and seek a massage to help relieve the pain, but do you know just how helpful a treatment truly is? Research has found that a professional massage is in fact more effective at relieving back pain than any other type of therapy including acupuncture. What's more, back massages can also reduce the need for painkillers by up to 36% which is another fantastic reason to enjoy a massage with our friendly BBs Beauty & Brow team. Join us at either our Leicester or Peterborough salon and kick back, relax and unwind, safe in our hands.
Headache Relief 
Most of us suffer with headaches at some point in our day to day lives but often headaches and in particular, migraines are triggered or made worse by poor sleeping patterns or stress. Research has found that people who have regular massages enjoyed better quality sleep and fewer headaches than people who didn't.
Fighting Fibromyalgia Symptoms 
Fibromyalgia is a chronic condition characterized by muscle pain, fatigue and tenderness and symptoms can be exacerbated by stress and lack of sleep. Frequent massages have been found to help relieve stress as well as alleviate muscle pain, discomfort and spasms in patients suffering from fibromyalgia. In fact, a massage with our BBs Beauty & Brows team will help to transform how you feel and can also be incorporated into your professional treatment plan.
Easing Surgical Effects 
Postsurgical rehabilitation is one of the most important aspects of undergoing any procedure and now BBs Beauty & Brows can help. Through professional massage, we can help get you back on your feet by increasing circulation, relaxing muscles, and improving joint movement and flexibility and help to make you feel yourself again after any surgery you've undertaken.