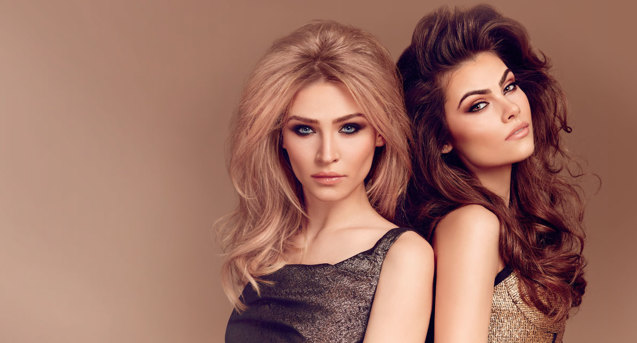 For those obsessed with neat, well presented eyebrows that frame your face and make a massive difference to your overall appearance, HD brows really are the way forwards. As the team here at BBs Beauty and Brows, we know firsthand that it's all about the brows and long may it continue!
Taking the plunge to HD Brows will be the best decision you make this year and with the BBs Beauty and Brows team on hand to help advise you on the best route forwards, we'll help achieve the most beautiful brows.
What's next?
For the best results we suggest that you leave your brows for at least 4 weeks prior to the treatment itself and that means absolutely no plucking! Hide your tweezers and hair removal cream and let your brows run wild!
As with any treatment that requires tinting, you will need to do a patch test 48 hours before the treatment- an inconvenience we know, but it is necessary to ensure you aren't allergic to any of the treatment procedures and treatments.
Simply book an appointment and come into one of salons to have the patch test carried out. For ease, we have two salons in the Midlands area- one in Leicester and one in Peterborough- take your pick!
Containing the patch test itself and the instructions, too the patch test comes in a credit card sized cardboard wallet on how it is applied and what to do if you have a reaction. Keep this safe should you have any issues, but fingers crossed all will be well and you can continue with the HD Brow treatment itself.
For those concerned, the patch test applies simply like a temporary tattoo, just like the ones you may well have applied as a child. All patch tests should be conducted at least 24 hours in advance although we do recommend 48 hours to allow enough time for any adverse reactions to appear.
Now, with the health and safety aspects out of the way, and no adverse reactions, getting yourself booked in for the full HD Brow treatment is the next step forwards.
HD Brow Treatment- the 7 processes
Our fully trained HD Brow therapists will then run through the treatment itself, explaining that most people need 3-4 appointments to get the shape perfect and then appointments become less frequent. Next, we will discuss the process and talk through the shades and shapes for tinting, before commencing with the treatment.
As HD Brows involve 7 steps to the perfect brow, we will begin with tinting your brows, catching and colouring all the fine hairs that you cannot always see, helping to create a more accurate, fuller brow.
After the tinting comes measuring and assessing the brows; this ensures both sides are even and of equal thickness. Now, we understand that no two brows are identical but getting them as similar as possible really helps. During this stage our expert therapists measure your brows using a thread to mark the shape in to even the brows up.
The next step involves waxing your eyebrows to start shaping the brow with precise results.
Our therapist will then tweeze any stubborn hairs before using threading to really create a precise shape. The ancient art of threading is fantastic as it provides the most precise and polished finish to eyebrows.
The brows and surrounding area are then soothed and we provide each client with all the necessary aftercare information.
After the brows are perfectly shaped, our technician will carefully fill the brows in to ensure that they are perfectly shaped by using a HD Brows pencil, brow palette and brow gel to remove any slight gaps still left over. Such gaps may well be caused from enthusiastic over plucking in your younger years but panic not, the 7 step HD Brows treatment will give you the most beautiful of brows!
And the results? Well, HD Brows really do speak for themselves.
Although HD Brows are modified to suit every face shape, the basic shape of the brows is the same and tweaked only to suit individual preference and tastes.
In order to achieve the best looking brows possible, a few more sessions will be required, 3-4 weeks apart preferably and after that you should have the perfect brow shape which you will then be able to maintain from home, if you wish! Of course, if you would rather come back to our of our chic, fully equipped salons, please do, we'll happily help maintain your beautiful brows.
Over to you
Have you had a HD Brows treatment?
What do you think of them?
Remember, it's all about the brows here at BBs Beauty and Brows, Leicester and Peterborough.